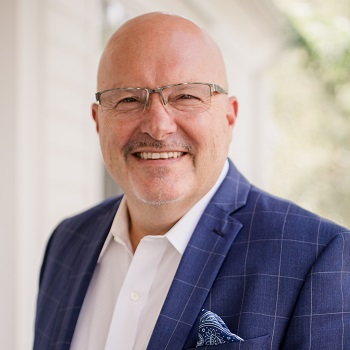 Dr. Chuck Davis, Ph.D.
Senior Professor of Missional Congregations
Intercultural Studies Specialist
International Experience: Canada, France, Mali, Guatemala, Guinea, Kenya, Wales, Korea, Laos, Thailand, Cambodia, Australia, England, Ireland, Belgium. Holland, Spain, Ivory Coast, Syria, Ukraine, Ecuador, India, Mexico, Dominican Republic, British Territories, Norway, Switzerland, Austria, Czech Republic, Italy, Portugal, Israel, Cote d'Ivoire, Burkina Faso, Benin, Nigeria, Tanzania, South Africa

Missional University is pleased to welcome Dr. Charles Davis to the School of Missional Practice. Dr. Davis serves as Senior Professor of Missional Congregations and is a specialist in Intercultural Studies. Dr. Davis holds a Ph.D. in Sociology of Religion from Fordham University in New York. He also holds both a Master of Arts in Intercultural Studies and a Master of Divinity in Theology from Alliance Theological Seminary in Nyack, New York. Most recently, Dr. Davis has worked as a Global Leadership Coach and speaker in Guinea, Wales, Canada, France and within the US. Dr. Davis brings an extensive background in pastoral ministry, cross-cultural missions and the classroom to his new role with Missional University. When Dr. Davis is not traveling, he currently makes his home in Fairfield, Connecticut.
For More Information see the Missional University Catalog (Dual Enrollment Academy, Undergraduate, Graduate)