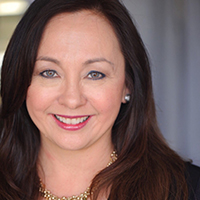 Dr. Mary Kay Park, Ph.D.
Professor of Intercultural Communication
Narrative Communication Specialist
International Experience: South Korea, Hong Kong, Netherlands
Missional University is excited to welcome Dr. Mary Kay Park as Professor of Intercultural Communication in the School of Creative Expression! As a specialist in narrative communication, Mary Kay brings an extensive background as a global media executive to her new role. Her expertise in communications, organizational development, organizational behavior, business operations and intercultural studies are also reflected in the variety of courses she has brought to the classroom. She has had the opportunity to share the gospel in South Korea, Hong Kong, China and the Netherlands as well as to travel extensively around the world. Mary Kay holds a PhD in Intercultural Studies from Biola University in La Marada, California. She also holds a Masters in Urban Teaching from Concordia University Chicago. Prior to that, she pursued her love of music in piano performance and also received a Master of Church Music from The Southern Baptist Theological Seminary in Louisville, Kentucky. Mary Kay currently resides in Yorba Linda, California.
For More Information see the Missional University Catalog (Dual Enrollment Academy, Undergraduate, Graduate)