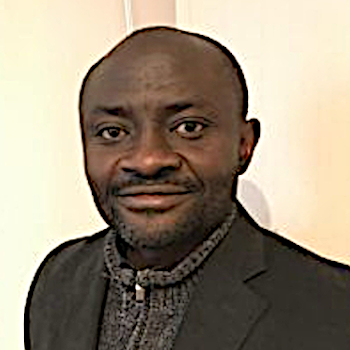 Dr. Simon Fonji, Ph.D.
Professor of Geospatial Mission
Spatial Analysis & Remote Sensing Specialist
International Experience: Cameroon, USA, Netherlands
The School of Ecological Mission is delighted to welcome Dr. Simon Fonji to Missional University. He serves as Professor of Geospatial Mission and is a specialist in spatial analysis and remote sensing. As an experienced geologist and GIS professional, Dr. Fonji brings an extensive background in geology, geography, computer cartography, spatial data analysis and image processing to his new role. Dr. Fonji holds a PhD in Earth Sciences from the University of Memphis in Memphis, Tennessee. Most recently, he has worked as a Geospatial Application Developer and Analyst for the Commonwealth of Pennsylvania and currently lives in Harrisburg, Pennsylvania.
For More Information see the Missional University Catalog (Dual Enrollment Academy, Undergraduate, Graduate)