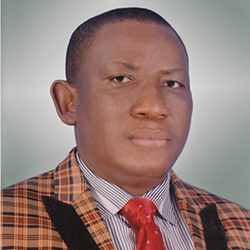 Dr. Joseph Adelegan, Ph.D.
Professor of Environmental Mission
Environmental Leadership Specialist
International Experience: North America, Central America, South America, Caribbean, Western Europe, Northern Europe, Southern Europe, Northern Africa, Western Africa, Central Africa, Eastern Africa, Southern Africa, Southern Asia, Eastern Asia, Southeastern Asia, Australia, New Zealand
The School of Ecological Mission is delighted to welcome Dr. Joseph Adelegan to the Environmental Studies department. He serves as Professor of Environmental Mission and is a specialist in environmental leadership. Dr. Adelegan holds a PhD in Civil and Environmental Engineering from the University of Ibadan in Nigeria. He also holds a Doctor of Management from Case Western Reserve University in Cleveland, Ohio. He brings expertise in the field as well as in the classroom to Missional University. Dr. Adelegan has traveled extensively all over the world and is passionate about both travel and missions. He is the founder & Senior Pastor of The Ark Christian Centre in Accra, Ghana with missions in Nigeria and Togo. He is also the founder and Board Chair of the Green Globe SME Funds, a green social impact investment fund in Ghana with operations across Africa. He makes his home in Accra, Ghana.
For More Information see the Missional University Catalog (Dual Enrollment Academy, Undergraduate, Graduate)