For over two decades now, much has been learned about the scourge of the HIV/AIDS pandemic and other sexually transmitted diseases (STDs), especially in the most advanced societies. But although sub-Saharan Africa continues to bear the brunt of the global HIV/AIDS pandemic and other sexually transmitted diseases, very few studies in the region and for that matter Ghana have systematically and exclusively examined adolescent risky sexual behaviour in a manner that is theoretically consistent with the unique socio-cultural norms that govern sexuality in the society. Given that involvement in risky sexual behaviour constitutes sexual deviance in the Ghanaian context, and from the ontological position that behaviour is a product of structure and human agency (Sewell 1992), this study employs the theories of social control (Hirschi 1969), power control (Hagan et al. 1979, 1985,1987, 2002; McCarthy et al. 1999) and rational choice (Cornish and Clarke 1986) in examining the predictors of risky sexual behaviour among Ghanaian adolescents. Overall findings suggest a mixed support for the theoretical expectations. Policy implications and direction for future research are also addressed.
Cofie, N. (2011). Predicting Youth Sexual Deviance: The case of risky sexual behaviour among Ghanaian Adolescents. Saarbrücken: Lap Lambert Academic Publishing.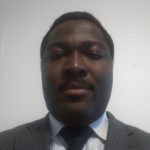 Dr. Nicholas Cofie is Professor of Global Health, Population Studies Specialist in the Department of Global Health & Population Studies in the School of Ecological Mission at Missional University. His academic credentials include a B.A. (Honours) in Sociology and Political Science and a M.Phil. in Population Studies, University of Ghana (GH); and a M.A. in Sociology and a PhD in Sociology specializing in Demography, Applied Statistics & Criminology), Queen's University (CA).