Typically when children are removed from their home by the child welfare authorities, by law, they become wards of their prospective state under the guise of parens patriae (Anderson, 2001). Although many of these young people return home within one year of their stay in the system, a significant number of them, after remaining in the system over time, spend a large portion of their middle to late childhood years continually mired down in the foster care system (U.S. Department of Health and Human Services, 2006). Unfortunately, a growing body of knowledge now shows that many children in the foster care system are deciding to emancipate for themselves. In various studies (Charles & Nelson, 2000; Child Welfare League of America, 2003; National Foster Care Awareness Project, 2000; Scannapieco, Connell-Carrick, & Painter, 2007), it was estimated that approximately 20,000 to 25,000 youths per year leave the foster care system. The result is that many are leaving the system unprepared to live independently. In longitudinal study by the Chapin Hall Center for Children at the University of Chicago, Courtney et al. (2005) examined outcomes for current and former foster youth from Wisconsin, Illinois, and Iowa, showed that outcomes in multiple domains were worse for foster youth than the general population. They found that 62% of the American teens who were enrolled in school at 19 were in a 4 year college, compared with only 18% of foster youth. They found that 37% of youth who had exited foster care by age 19 were neither employed nor in school. Fully 90% of 19-year-old foster youth earned less than $10,000 per year, compared with only 79% of the overall population of American 19-year-olds. Foster youth experienced higher rates of hospitalization due to drug use or emotional problems than the general population of 19 year olds. Foster adolescents were more than twice as likely to become a parent by the age of 19 as the general population of 19 year olds (Shirk & Stangler, 2004). Thus the problem that the author of this study will determine if the staffs of five private nonprofit foster care agencies located in the state of Ohio were effective in developing advance strategies for adolescents in their charge to live independently as emancipated individuals.
Kenneth Larimore, "Preparing At-Risk Foster Adolescents for Independent Living: Preparing to Age Out of the Foster Care System," Presentation at the North American Association of Christians in Social Work Convention, St.Louis, MO, USA, 2012.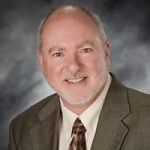 Dr. Kenneth Larimore, LISW-Supr is Senior Professor of Christian Social Work, Family Studies Specialist in the Department of Social Work & Ministry in the School of Community Ministry at Missional University. His academic credentials include a B.A. in Bible and a B.Th., Kentucky Christian College (USA); M.A. and M.Div. in Pastoral Care & Counseling, Lincoln Christian Seminary (USA); M.S.W. in Social Work Practice, Ohio State University (USA); D.Min. in Marriage & Family Studies, Fuller Theological Seminary (USA); and a PhD in Human Services in Social Work & Community Services, Capella University (USA). His experiences include serving in pastoral ministry, as a therapist and case manager, as a counselor and clinical supervisor, and as a professor of social work.
Link to article.     Faculty Profile